America's pastime: betting major leauge baseball
Baseball is known as America's pastime. But honestly it can be a little boring, unless of course we have a wager or two on the game.
One of the things I like most about baseball is the long 162-game mlb season, which produces tons of data to comb through, and a ton of MLB betting opportunities.
In order to be successful in betting MLB games, you have to be meticulous, and possess a keen eye for detail especially when it comes to starting pitching. These factors among others play a big part in spotting profitable MLB situations.
MLB
All Picks are 939-694 (58%)
Last 1.1 years
Over the last 1.1 years
+$53,270
MLB
All Picks are 738-578 (56%)
Last 6.5 months
Over the last 6.5 months
+$24,000
MLB
Max Plays are 309-218 (59%)
Last 2.4 years
Over the last 2.4 years
+$21,670
MLB
Free Picks are 76-36 (68%)
Last 4.5 months
Over the last 4.5 months
+$20,650
MLB
All Playoff Picks are 146-130 (53%)
Last 10.1 years
Over the last 10.1 years
+$20,270
MLB
Max Plays are 239-177 (57%)
Last 6.6 months
Over the last 6.6 months
+$10,880
My Free Premium MLB Pick of the Day
Thursday May 26
Dallas Mavericks vs. Golden State Warriors
Golden State seems to do this every round, that is give the opponent a win in an otherwise lopsided series before putting them away the next time out with relative ease. Look for that trend to continue as the Warriors go for another Gentleman's Sweep after losing 119-109 on Tuesday when Luke Doncic scored 30 points for the desperate Mavericks.
It snapped a nine-game winning streak in Western Conference finals games for Golden State and now it goes home where the Warriors have covered nine of their past 11 games. Dallas is 1-5 ATS its last six road games and 9-4 OVER its past 13 on the road and 12-5 OVER overall against teams with winning records.
Game 4 went OVER by 12 points as the teams combined to shoot nearly 50-percent overall. 14 of the past 20 meetings have soared OVER. Golden State lost to Memphis by 39 points in Game 5 when leading 3-1 in the conference semifinals and then blew out the Grizzlies in Game 6.
Look for a similar result tonight. Play the Warriors to cover, and take the OVER.
My Pick: Golden State -7 (-105)
Why use free MLB picks from a pro handicapper
Betting baseball may seem easy at first. Just look at the pitching matchup and go with the ace.
Well, it's not so easy. Novice bettors soon come to realize that the moneyline odds offered on favorites makes just betting the best pitchers a losing strategy. A lot more has to go into handicapping these games and matchups.
Getting baseball predictions from a professional sports advisor like me allows you to bet winning picks, and gain insight into how a pro evaluates MLB best bets.
Do you want expert MLB betting information? Grab my free premium picks or step up to the plate and get one of my MLB pick packages.
Prefer to do-it-yoourself? That's cool. I offer a lot of help with that via my How to Win Masterclass.
Is there any betting value in free picks?
Yes there is. Free picks are not all created equal, but if you can find a good source of free mlb predictions, it can be a goldmine.
My free MLB picks and predictions are actually a subset of my premium MLB picks which go out to paying clients. Each free pick comes with a detailed analysis and writeup to give you insight into how to become a better bettor.
If you can afford a paid premium picks package, that will give you the best chance to win. But, in the meantime, free picks offer a lot of value without any cost.
Why do I give MLB picks for free?
I provide free mlb picks as a way to let you try my service and see what I can do for you. My goal is to be a trusted resource.
I have !X! sports bettors who trust my free baseball picks every day and one way I attract so many sports bettors is by offering a lot of free valuable avice.
Try before you buy with my free mlb expert picks.
Wunderdog Free MLB Picks
The sportsbooks know what they are doing. Successful MLB baseball betting requires a sophisticated approach. I employ a database that contains decades of statistical MLB data on every game played every season including day games, night games, lefties, righties, moneylines, mlb run lines, totals, parlays, props and more.
The major league baseball season has been called a "marathon and not a sprint," and is built for the long term. That mentality is key for successful MLB picks. The long season comes with its ups and downs which is one reason that a disciplined money management system is critical to get the most profit out of the long MLB regular season.
Whether you are a first-time player, or a seasoned veteran, choosing the right MLB handicapper is just as important as which picks to make.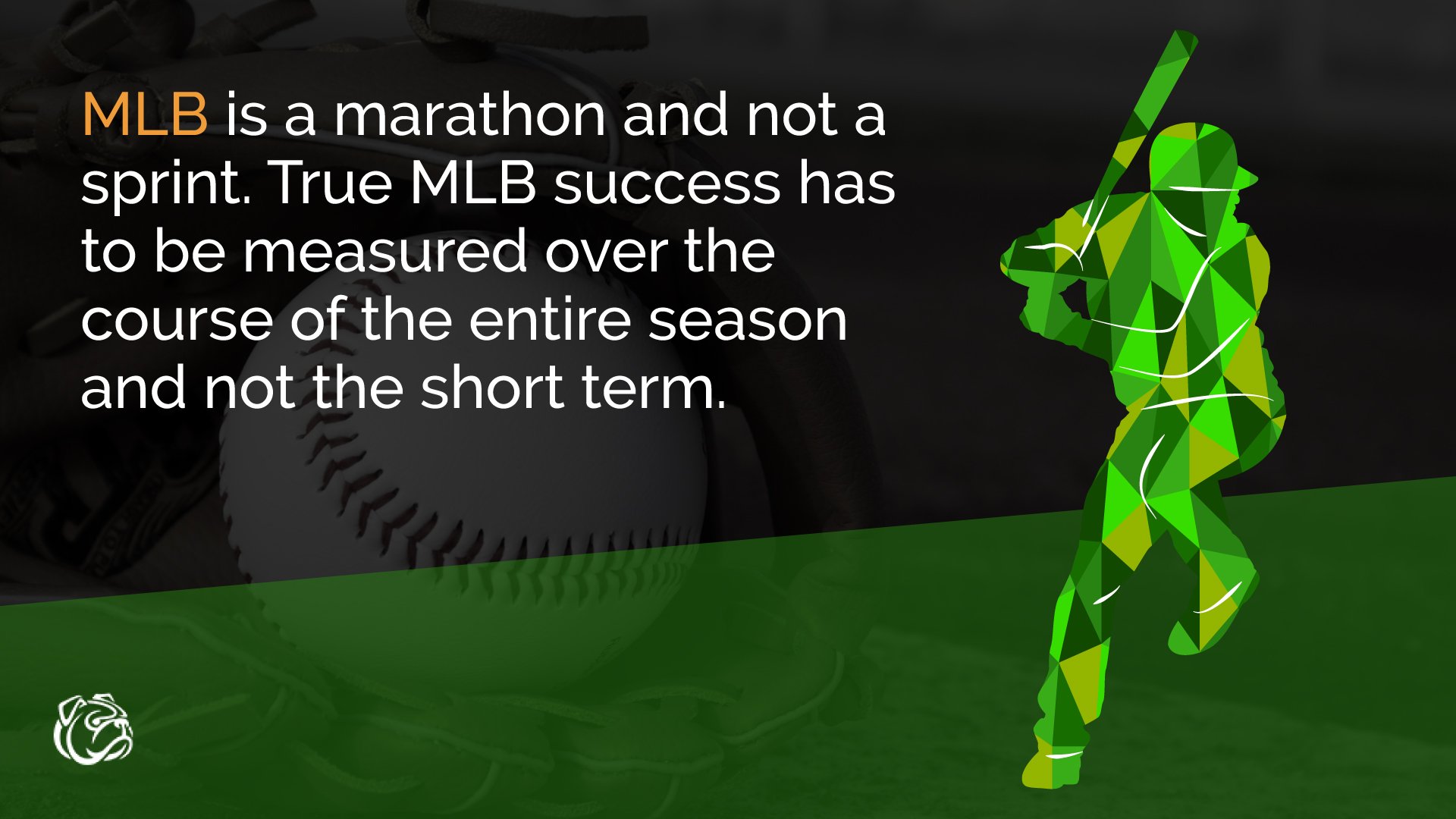 MLB FREE PICKS + EXPERT TIPS
"84% of the time, the team that covers the spread also wins"
Predictions Track record
Past MLB Premium Picks
Oakland at Los Angeles
September 30, 2023
9:07 PM ET
Premium Pick
The Oakland A's will be glad to see this season end. They have lost 111 games. The A's have been even worse down the stretch as they have played like a frustrated team that has ...
Los Angeles at San Francisco
September 30, 2023
9:05 PM ET
Premium Pick
Clayton Kershaw is the starter for Los Angeles and he has dominated the Giants in his career with a 1.99 ERA and he is unbeaten his past 13 starts overall this season with a 7-0...
Washington at Atlanta
September 30, 2023
7:20 PM ET
Premium Pick
There is nothing left to play for as the Braves have long clinched the NL East. They have also clinched the best record in the NL. That renders this game totally meaningless. Th...
Looking for an expert baseball handicapper to help you win more this season? Check out my free picks and premium picks.
MLB betting philosophy
My baseball handicapping philosophy relies heavily on the use of hard MLB data, including statistical analysis including pitching matchups and predictive modeling to predict future performance. I use math, statistics, and mountains of MLB game information all the way through the MLB playoffs.
Most MLB bettors rely a bit too much on pitching matchups, which are already fully baked into the odds. To find the best MLB betting opportunties, one needs to look deeper, into bullpens, motivation and series history.
Each one of my bets comes with a clear and concise report that makes each pick easy to understand. You will be able to understand exactly why I am making the bet I am, reinforced by all the hard data and stats. Plus all my baseball picks come with money back guarantee.
Free MLB picks I provide
Underdog MLB picks
Favorites are the siren call of MLB betting. It's really hard to go against the better starting pitcher, but of course what is hard is where we find the betting value. MLB underdogs offer some of the best betting value available in all of sports.
While it can be difficult to find the spot where it makes sense to fade the better pitcher and team, when we correctly call MLB underdog winners, we get paid out handsomely on the underdog odds.
I usually find one or two big underdogs to bet on every day. When we bet these dogs, given the positive odds, we can hit around 50% and make a lot of profit.
MLB Consensus Picks
A lot of MLB bettors, and in fact, expert handicappers, look at who the public is betting as an imput into their handicapping. The sportsbooks definitely know who the MLB betting public favorites are and they often adjust the odds accordingly.
Free MLB Computer Picks
It's hard for average bettors to know enough about the statistical strength of each team and each matchup, especially given the role that starting pitching plays in baseball. A good place to start is MLB computer picks which give you a baseline statistical prediction for each and every game.
Free Computer Picks vs. Free Premium Picks
Computer picks only take into account statistical measures. It's a great place to start. But, betting computer predictions blindly is a recipe for losing.
There's a lot more that goes into successful MLB handicapping than statistics. The situation that each team is in, and the human factor matter greatly.
So, the most profitable betting picks from me will be my free premium picks.
MLB Moneyline Picks
Baseball, like hockey and soccer, is really primarily a moneyline sport. This means betting without a point spread.
Since these sports tend to be relatively low scoring, the sportsbook allows you to bet on the game winner, regardless of the margin of victory. This is called a moneyline bet.
Most of my MLB premium picks are MLB moneyline bets.
Betting on the moneyline requires us to bet according to the odds assigned to our team. Favorites requires us to risk more than we will win while underdogs allow us to risk less than what we win if our team is victorious.
MLB Picks Against the Spread
Betting MLB against the spread is called betting on the runline. Also known as run line betting, this type of bet adds or subtracts runs to a team's final score. Typical runlines are +1.5 or -1.5 points. A runline bet on a favorite (the better team) requires you to subtract 1.5 runs from their final score to determine the bet winner. Meanwhile a runline bet on an underdog allows us to add 1.5 runs to our team's final score.
MLB Over/Under Picks
Betting on the total in MLB simply requires us to have an opinion on the total runs that both teams will score.
Oddsmakers set a total, usuallly in the 6 to 11 run range. We get to bet whether the total runs scored by both teams will exceed, or fall short of, their number.
I often bet MLB over/unders, which are heavily affected by pitching matchups, team offense, time of year, and weather - especially wind.
MLB Daily Picks
The best thing about the MLB season is it's length. There's a reason why stat heads love baseball and why rotisserie (fantasy) started with baseball.
With 162 regular season games, plus the posteason, there are upwards of 2,500 mlb games to bet on every season.
This allows us to be picky in making predictions, but also give us plenty of action.
I provide daily MLB picks, usually with about five picks per day on average.
MLB Parlay Picks
We need to be careful with parlays because the sportsbook commission on these bets is about three times higher than it is for betting straight.
But, parlays do have their place if we are selective. If you are looking for expert MLB picks and parlays, well, I include these bets in my MLB parlay picks.
MLB Playoffs Picks
The MLB posteason is an entirely different animal than the regular season. The cream rises to the top in the playoffs, requiring a different type of handicapping.
By the time the playoffs start, we have a tremendous amount of data on each team in the playoffs. This makes my statistical models very accurate. But of course, sucessfull handicapping requires much more than just looking at raw numbers.
In the playoffs, human nature, situations and motivation all play a major factor.
My MLB playoff picks take all of these factors into account, and are included in all of my premium packages.
World Series Picks
Of course the playoffs lead to the ultimate series - the World Series. Wether is against spread picks, or a MLB total pick I have you covered with each baseball game I release as a premium guaranteed pick. Check out my MLB pick guarantee.
Tools for MLB betting
While my free premium picks will give you the best chance to win, I realize you may want to do it yourself.
Looking for self-help tools to help in making your own MLB picks? Here are some resources for you:
Consensus Data
Looking to "fade the public" or maybe follow the herd? My MLB consensus picks provide a great way to see how the public is betting.
Check out my MLB consensus data
Lines and Odds
It all starts with knowing the odds. MLB moneylines, runlines and totals are available on my MLB lines and odds.
FAQ
Q: What are MLB Picks?
A: MLB Picks are expert predictions on the outcomes of MLB games, provided by sports betting professionals or algorithms.
Q: Where can I find expert MLB Picks?
A: You can find expert MLB Picks on various sports betting websites like this one, or platforms that offer MLB predictions.
Q: What types of MLB Picks are available?
A: There are different types of MLB Picks available, including expert picks, computer picks, consensus picks, moneyline picks, run total picks, and parlay picks. I offer all of these.
Q: How can MLB Picks help me with my baseball betting?
A: MLB Picks can provide you with valuable insights and predictions, helping you make informed decisions when placing bets on MLB games.
Q: Are there any free MLB Picks available?
A: Yes, some handicappers offer free MLB Picks, allowing you to access expert predictions without any cost. I provide a free MLB pick each day.
Q: Can I bet on MLB games using the MLB Picks?
A: Yes, you can use the MLB Picks to help guide your betting decisions and place bets on MLB games.
Q: What factors do you consider when making predictions?
A: My MLB Picks take into account team performance, player statistics, recent form, injuries, weather conditions, starting pitching, bullpen performance and other relevant data.
Q: Can I rely solely on MLB Computer Picks for my betting strategy?
A: While computer Picks can provide valuable insights, it is recommended to do additional research and analysis to form a well-rounded betting strategy. If you don't have time yourself for all the research, you can hire a professional to make MLB picks for you.
Q: Do your MLB Picks cover the World Series?
A: Yes, my MLB Picks include predictions for the MLB postseason and the World Series, which is the championship series of Major League Baseball.
Q: What are the best MLB Picks for today?
A: The best MLB Picks for today can vary depending on the specific games and the expert predictions available. I always sift through every single game on the docket to find the ones with betting value.