Over 20 years of winning free & premium sports picks
Over 443,000 subscribers trust my picks each day
Over 2.2 million premium picks sold
Award winning
Featured in the Wall Street Journal and on MSN.com
Regular contributor to ESPN.com and ESPN the Magazine
Dedicated to honesty, transparency and integrity
All past picks posted for all to see
All packages guaranteed
Support provided 10 hours per day 365 days per year
Wunderdog Wins: All Sports $4,120 in profit - 1.3 months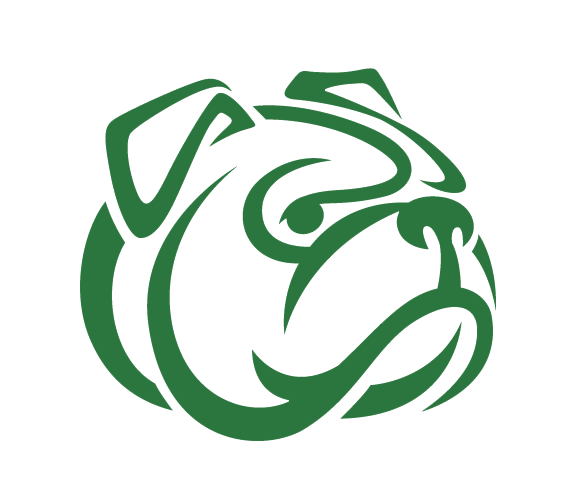 +4.1% return
About Wunderdog Sports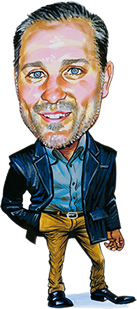 "My goal is to provide the very best picks and the best service in the industry to clients"
I started Wunderdog Sports in 2001 as a guy with a knack for picking NFL underdogs. The company now provides sports predictions to over 443,000 sports fans for every major U.S. sport every day.
Wunderdog Sports has grown at an average rate of over 450% from since starting in 2001, landing a spot on StartupNation's 2007 Top 10 list of Financial Performers (selected from among 16,500,000 qualifying businesses).
Wunderdog Sports has been featured on ESPN and on MSN.com and has also been featured in the Wall Street Journal, on Entrepreneur.com and in ColoradoBiz Magazine. Wunderdog Sports has also been featured in a case study on the Harvard Business Review by the Darden School of Business at the University of Virginia.
A one-man-show for the first five years, the company has since grown to eight, all dedicated to providing the best sports predictions and customer service in the world.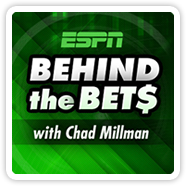 Wunderdog Sports has been featured on ESPN here and here and featured on MSN.com, the Wall Street Journal, on Entrepreneur.com and in ColoradoBiz Magazine.

What a Masterpiece in College Football yesterday Men !! 10-1 and you did it every way possible. Over/Unders , took points, gave points , Money Line . Thats some Handicapping! $$$$ Im sending you your sheets so you can autograph them so i can frame them ! Again, Great Job !!
Dean

More Testimonials
I just wanted to take a minute to thank you for being one of the few honest guys in the business. You don't win every time (but no one does) and I am truly impressed with your integrity. If I buy some package from you and I don't show a profit....I get another (same package) free....no questions asked. People are 10x more likely to tell other people about their bad customer service experiences than their good ones. So thanks again for being a standup guy.
Dale, Vancouver Canada

More Testimonials
Wunderdog Sports: #1 in Sports Handicapping
#1 in Sports Picks
Wunderdog Sports is the #1 sports handicapping business in the world with over 443,000 members. More sports bettors trust Wunderdog Sports than any other handicapping service.

I've provided subscribers over 2.2 million winning picks packages over the past 20 years.

The Wunderdog is a regular contributor to ESPN.com and ESPN the Magazine and has been featured in the Wall Street Journal, on MSN.com and on Entreprenuer.com.
What I have seen of your picks has proven to me you know your business. You are the best I have ever seen and I have known some good handicappers (spent 20 years in Las Vegas). I have been around gamblers and betting most of my life. I know some of the really good ones like Huey Mahl, John Luckman and Lou Holloway and a lot of scam artist like *****. I am 71 years old and my statement stands that you are the best I have ever seen. Quite a few handicappers (like myself) can pick $3 and $4 winners but you seem to get the unexpected big wins.
Charlie Wagley, Elk City, OK
Over 443,000 members
Over 2.2 million picks pacakges sold
Over 20 years in business
Regular contributor to ESPN.com and ESPN The Magazine
Recognized in the Wall Street Journal
One of America's Top Small Businesses (MSN.com)
Winning Picks
My singular goal is simple: help you win more. While I won't claim sky-high (unrealistic) winning percentages, I will say that no one wins more than me. I won't win every week, but I will give you the best chance to increase your bankroll.

I've been handicapping for three decades and doing it professionally for 20 years. During that time, I've won awards and received national recognition for my handicapping results.
NSPL Best Winning Percentage (.602) 2011-12
2006 NSPL Madden Cup Winner (Best NFL Picks) NSPL
#1 out of 25 Lifetime Best Wins Over/Under
#1 out of 24 Total Points Differential 2019-2020
#1 out of 24 Best Margin Differential 2019-2020
#1 out of 100 Most Composite Wins NSPL 2011-2012
#1 out of 100 Most Straight Up Wins NSPL 2011-2012
#2 out of 100 Composite Winning Percentage NSPL 2019-2020
#2 out of 100 Most Wins Against-the-Spread 2011-2012
#2 out of 100 Composite Winning Percentage NSPL 2011-2012
#2 out of 100 Highest Winning Percentage (Straight-up) NSPL 2011-2012
#2 out of 116 Score Differential 2013-2014
#2 out of 57 Best Score Differential 2014-2015
#2 out of 22 Best Scoring Differential 2018-2019
#2 out of 15 Win Rate Over/Under 2018-2019
#2 out of 17 Best Margin Differential 2018-2019
#3 out of 57 Most Wins 2014-2015
#3 out of 32 Best Against the Spread 2017-2018
#4 out of 100 Score Differential NSPL 2011-2012
#4 out of 32 Best Margin Differential 2016-2017
#5 out of 38 Best Winning Rate 2018-2019
#9 out of 116 Most Spread Wins 2013-2014
#10 out of 100 Highest Winning Percentage Against-the-Spread NSPL 2011-2012
#11 out of 100 Most Wins Over/Under NSPL 2011-2012
You have made a believer out of me. With your help, I have gone from a losing season, to a winning season, since I enlisted your services. I am up over $1000.00 in winnings over the last two weeks! Not only that, but since last week, (a winning week), did not win by as much as you wanted it to; you are giving me a free week of premium picks, Fantastic! I will definitely be signing on for the full season next year. Thank you Wunderdog.
Ken Casey, Spartanburg, SC
2019-20 NFL Score Predicting Runner-Up
2006 NSPL Madden Cup Winner (Best NFL Picks) NSPL
"One of the year's top sharps"A phenomenal year." - Chad Millman, ESPN
NFL 8 of 11 winnings seasons, +404% bankroll growth
NHL 2009-2012: +193% bankroll growth
WNBA 2009-2012: +71% 193% bankroll growth
Parlay Club 2012: 58% winners
Honest & Trustworthy
Let's be honest. This industry has some bad apples. When I started this business 20 years ago, I vowed to be different from those shady guys. I vowed to be honest at all times and put customers first. As a result, most of the 2.2 million picks packages I have sold are repeat purchases.
Well-thought out decisions based on verified research, not opinions or hunches.
Detailed write-ups on every pick. No "naked" picks here. You'll know why I am making the picks I do.
To see each of my newsletters with each and every pick and analysis posted on the website. Unlike almost every other service, I don't hide my past picks.
No outlandish unsupported claims. If I make a claim about winning percentages, you will be able to easily verify it.
One set of picks. You won't find multiple different product offerings here. Some services offer their "gold" picks vs. their "premium" picks vs. their "winners club picks" etc so they can claim a weekly winner on one each week. If you purchase picks here, you'll get all my best picks.
You will get no pressure and no phone calls. I never contact anyone unless they ask us to. You'll NEVER get a solicitation call from Wunderdog Sports Picks. You choose when and if you want to interact with us. We're there if you need us but it's up to you.
Lots of free picks. I provide a free pick per sport per week (and daily during daily sports). They will be very well researched picks with written analysis (no simple picks here without explanations).
I have to tell you that the vast majority of the sports touts that sell their picks would not really care if one of their packages was a loser. You, on the other hand, truly care about your customers and also your reputation. I would like to commend you on your high values and would like to say that you are the only person that I would buy picks from. Keep up the excellent work!
Raj B, Boston, MA
All picks posted on site for all to see forever
No unsupported claims
Golden Guarantee: Win or get free picks
Great Reliable Service
You need to be able to get a hold of someone that is providing you advice. That's why I provide live customer support via phone and email 10 hours per day, 7 days per week, 365 days per year. I have dedicated support personnel to help you with any question you have. And, I am personally available as well.
I have used several sports picks services. Your company is by far the best. Your customer service kicks ass on all of the others and your web site is put together top notch. I am looking forward to subscribing to the MLB Season Package.
Chris Hatton, Homewood, CA
Dedicated support personnel
Live support 10 hours per day, 7 days per week
Picks delivered consistently every day

Our customer support staff
are dedicated to your satisfaction