Golf Picks - You're One Step Away from the Green!
If you are looking for PGA golf picks, then you have come to the right place. You are staring down your approach shot, with a clear look at the green.
I want to take you from the fairway to the green in as few strokes as possible. From the green, I will help you put the ball in the hole with some amazing golf picks!
Some consider betting on golf difficult, and there are several different factors that must be taken into account. I do all of the hard work for you, leaving you with only a tap-in for birdie.
There are many different ways to bet on golf, and I will deliver picks on a wide range of betting options. I can't guarantee that they will all be winners, but I can guarantee you that I've spent plenty of time creating the picks.
What Golf Picks Do I Deliver?
Betting on golf, like other sports, offers a wide range of possibilities, and it is important that you find your betting niche. Find the betting type and betting strategy that works for you, and become a master at that craft.
I will be extremely honest when delivering my picks, and I will never try to pump up a pick that I'm not sold on. Sometimes there are simply no good options, but I never stop researching until I find the right bets for my customers.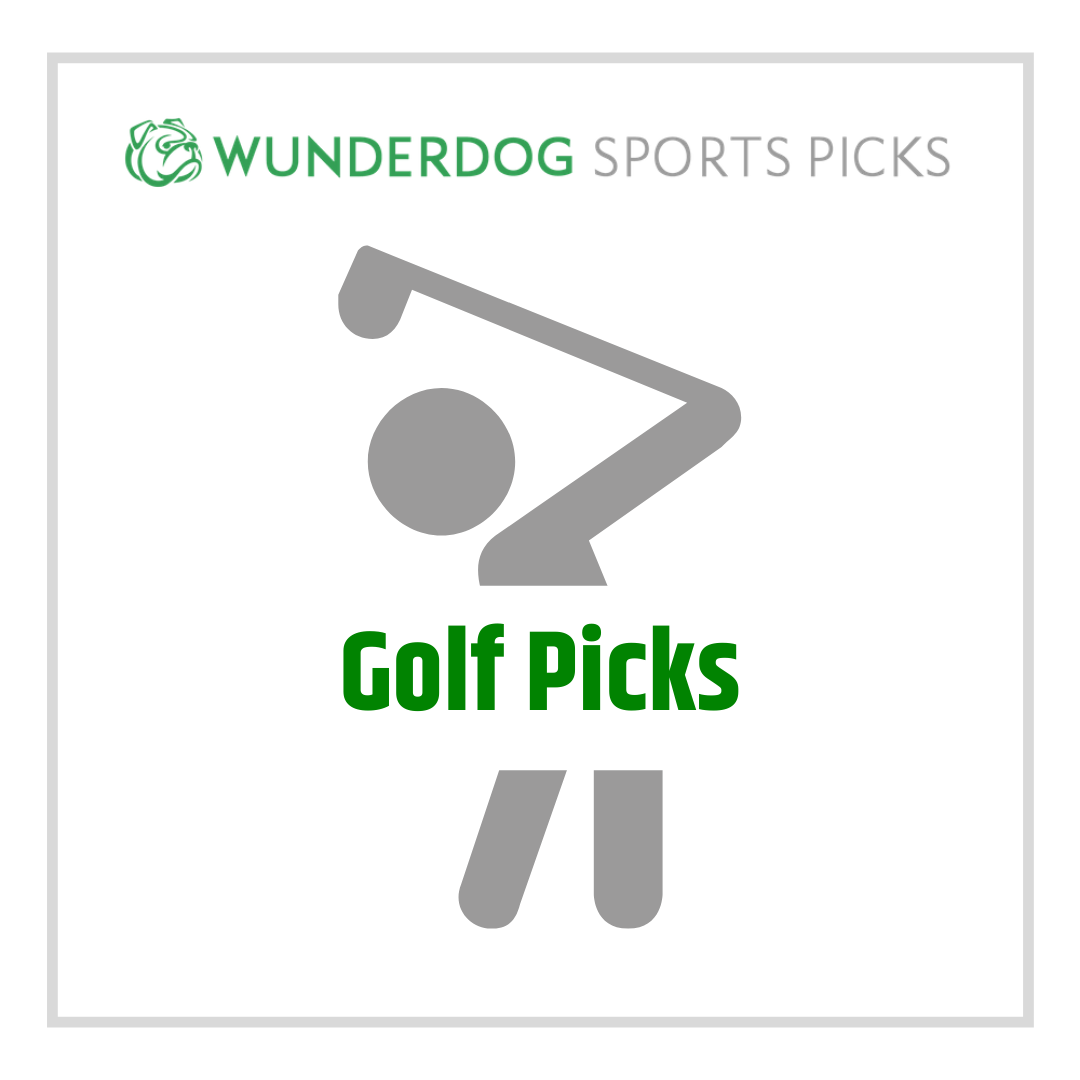 Before I deliver a "To Win" golf pick, I go through the entire field and look at several key factors. Past performance at a golf course comes into play, as does the upcoming weather for the weekend.
The golf odds play a role in delivering my picks as well, as I only deliver picks that offer some value to the customer. If I deliver a tournament winner pick, then you know I am confident in that selection.
Head to Head Golf Picks
Sportsbooks often offer head to head picks when it comes to golf. Sportsbooks choose two golfers and set odds on which golfer will finish higher. This type of bet can also be offered for each individual round of a tournament.
I specialize in this type of golf pick because I have a knack for picking winners. If making head to head golf picks is something you are interested in, let me help you win some money.
Why Choose Wunderdog?
Why choose me, for all of your golf betting needs? Well, the answer is simple really, I am hands down the best handicapper in the world, and I want to help make you a winner.
I have over 19 years of delivering free and premium picks to my subscribers. Over 450,000 people subscribe to my sports picks, and they trust me to deliver them some winning bets.
I am a regular contributor to ESPN.com and ESPN the Magazine, and I know what I am talking about. I have won several awards throughout my career, and winning is what I do.
There are several different sites or resources that sell free betting picks, but none of them has the resume that I have. The HUGE differentiator between me and others: I am only one to post all my picks for everyone to see and verify results. Don't trust a handicapper that doesn't do this (basically every other handicapper). Betting on golf can be extremely frustrating and difficult, but I will take all of the stress out of the process.
Other sites might try to promise you the same service that I provide, but I will follow through. Step on up to the tee box, and I will help you score a hole-in-one.