NFL Picks
Get Free NFL Picks that WIN from Wunderdog

The NFL is the king of all sports in the US. And for me betting the NFL & making NFL picks is where this whole thing started for me.
We can't all strap on the pads and take the gridiron like our NFL heroes can, but one way for us "regular Joes" to feel more connected to the games is by betting on them. We have all watched NFL games with a buddy and decided to make things more interesting by putting a little scratch on the game. From a gentleman's wager to big bucks, the bottom line is that we want to win your NFL football picks against the spread. So if you want to win more often and really take it to your friends, then you will need a reliable NFL handicapper. That's where I step in.
Free NFL Picks Against the Spread
A long time ago, around 2001, I found out that you could successfully determine the outcomes of NFL games by using statistics and predictive modeling. So I started making NFL football picks for fun and profit of course. I quickly realized that there was a market for successful NFL handicapping and Wunderdog Sports was born. Read more about how I became an expert sports handicapper.
Get my next Free pick to your inbox:
NFL Super Bowl Picks LIV 2019-20:
Four Max Plays are ready for Super Bowl LIV! My NFL Max Plays are 30 games over .500 over the last four years while hitting 60% (89-59). During that span, my NFL Max Plays have delivered +$38,290 to dime players. I have called 11 of the last 12 Super Bowl winners! Last year, my Super Bowl picks went 8-3 (73%) for a +$6,480 return. And over the last three years, dime bettors have enjoyed a +$18,940 return on my Super Bowl picks. My NFL Playoffs picks so far this year have given dime bettors a +$2,730 return. So far this season, I am 11-4 with my free video picks. Overall, I am 46-19 lifetime with my NFL free video picks. And in addition to calling 11 of the last 12 Super Bowl winners, I am also hitting 67% (69-34) with my Super Bowl prop bets.
The whole package is a steal - Get all of my Superbowl picks for ony $149.
Free Video Picks for Super Bowl LIV:
If you're not following me on Youtube, I release a free pick each week during the NFL season. Each week, I share a top quality pick on a game and walk you through my reasoning and stats on why you should go with it. This week, I share my thoughts on the lines and odds for the Superbowl matchup against the 49ers and The Chiefs.
NFL premium picks newsletters are published each week on Fridays and Mondays.
College Football & NFL Office Pool premium picks are generally released on Thursdays.
Betting NFL Tips Straight Up Against the Spread
The NFL is my bread and butter and I pride myself on having one of the best long-term NFL records of any sports handicapper. Further, I found that I had a knack of picking NFL underdogs and underrated teams, boosting the winning even more.
Out of the last 11 NFL seasons, I have posted eight winning seasons - that's the bottom line with my NFL betting picks against the spread. Plain and simple, no NFL handicapper wins more than I do. I take pride in my ability to sniff out the "dogs" that deliver the most profit for my clients in a long-term situation.

My NFL betting tips philosophy is unique and strategic. The best part is, I share it all with you every time I share a pick. You won't just get a 'who to play' pick, you'll get the data and strategy behind each pick. I also pride myself on transparency. I share my past picks results right on the site. In a sea of data, I look for the stats that matter and use those in my betting decisions. I take the extra time you don't have to dedicate and share tips and trends along the way. Make sure you're getting the free subscription and when you're ready for the full list, start with my weekly nfl package or save on a season subscription.
Everybody thinks that they know who is going to win on Sundays, but even the most seasoned instinct can't beat hard numbers and deep statistical research across many seasons. While anyone can guess a particular game correctly, my best free NFL football picks are the smart money for the long term.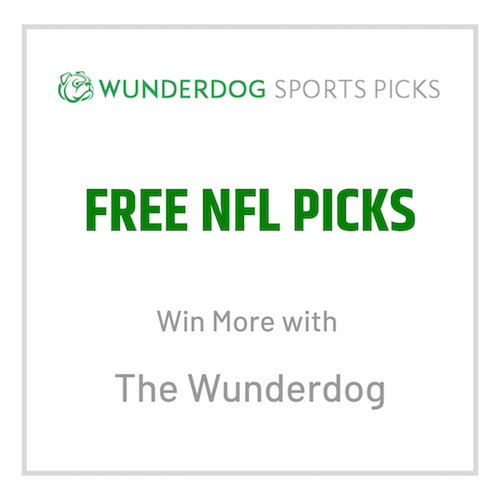 The NFL is custom-tailored for betting so it is no surprise that players seek out an honest and reliable handicapper, as on the Super Bowl alone more than $100 million is wagered annually. With that in mind, I take my football bets seriously - I have to. My superbowl picks are 11-1 the last 12 years running. My clients expect it and I demand it.
Get My Free NFL Picks!
If you're still not convinced, sign up to receive my NFL beting picks and I will deliver them directly to your email address with clear, concise reasoning behind why I chose the team and method of play that I did.
Don't make guesses with your NFL picks against the spread, be sure that your call is the right one with my NFL predictions with point spread and join me for another winning NFL season!