Super Bowl Picks
It's become as big a part of our lives as holidays and birthdays – the Super Bowl! No longer just a game, it has become an event. So much so that some people are calling for a national holiday for the day after the game. You know, just an extra day of recovery from all the over-indulging.
For football fans it represents the end of a journey started in the sweltering heat of July training camps, and is completed during the cold winter month of February.
There is nothing quite like gathering with friends and family to watch the "Big Game."
But not only is the day a great time to spend with family and friends, the Super Bowl is big business. Just how big? Aside from all the money spent on advertising during the broadcast, money spent on food and, ahem, beverages. There is a considerable amount wagered on the game. The record for wagering on the game alone was set in 2006 to the tune of $94.9 million! Those who make Superbowl predictions have said that amount will only get bigger and bigger over time.
With that dollar amount out there, that leaves a lot of room for us regular Joes to cash in on the game with my own Super Bowl predictions. How do we do that? Well, it is really east to make your own Super Bowl picks when your team is in the game. If they're not, then it's time to bring in the experts.
That's where I come in. I have been making Superbowl picks for many years and can help you decide which team should get your money. But first, let's cover some nuts and bolts on betting the big game, and making Superbowl predictions.
Making a play, or bet on the Super Bowl can be as informal as saying "hey I'll take that team to win," with one of your friends. That type of bet is called a straight-up, or moneyline bet. You are taking the team to win regardless of the points or final score. The other most common type of betting on the Super Bowl is picking a team with the points, also known as Against the Spread (ATS).
Super Bowl Against the Spread Picks
When you are making Super Bowl against the spread picks, what you are really doing is either adding or subtracting points from a team's final score. For example, let's say that the Broncos are playing the Giants in the Super Bowl. You will see something like this: Denver Broncos -7 (-110). That is the "line," and it is saying that the Broncos are the favorite to win the game. So if you were to make your Super Bowl spread picks on the Broncos, they would have to win the game by more than seven points for your bet to pay. Conversely, if your Super Bowl spread picks were on the Giants, seven points would be added to the Giants' final score. If that number is greater than what the Broncos ended the game with, you win the bet!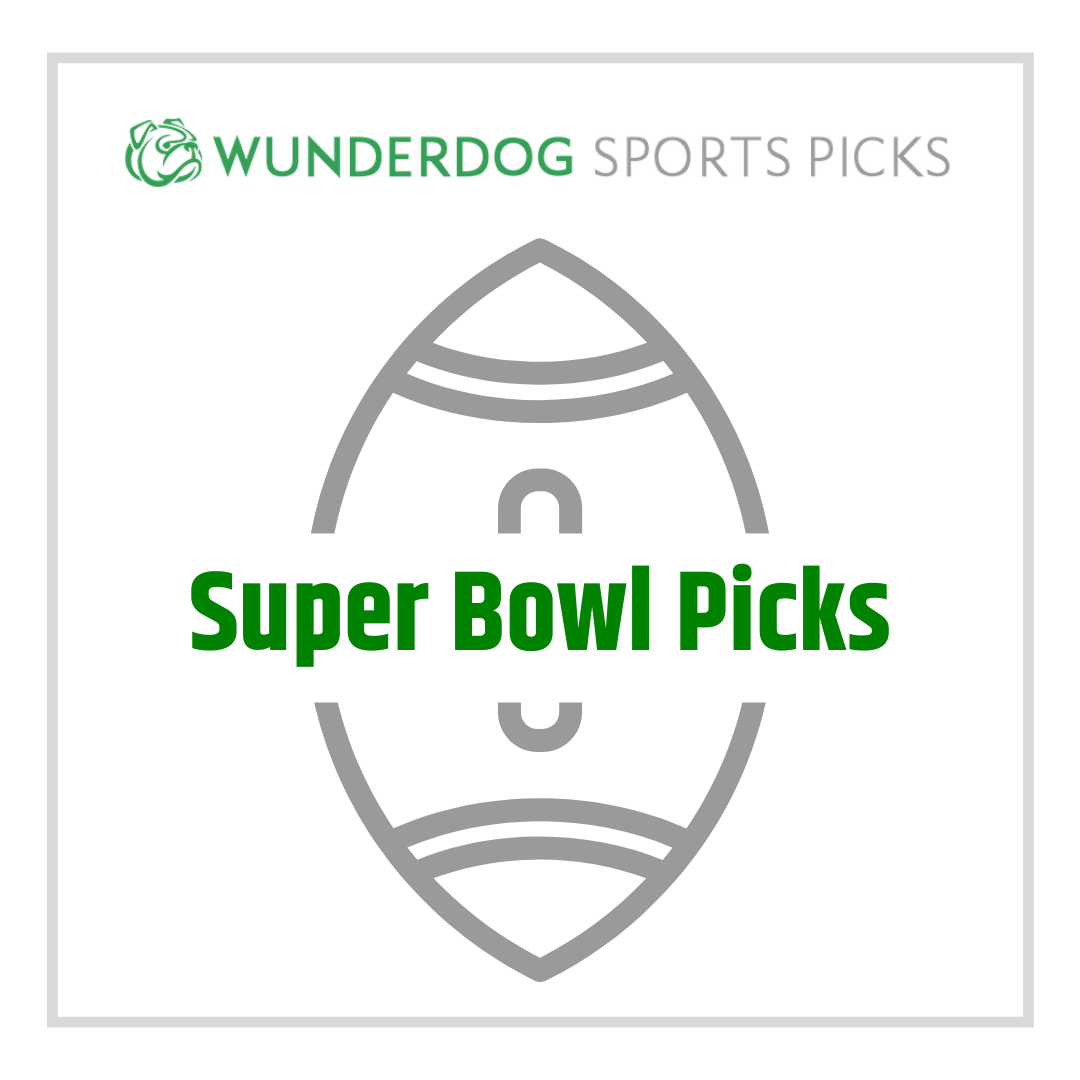 All of this can be pretty confusing at first iIf you're new to sports betting. You could start with my article on sports betting 101. Another great way to learn is to check out how I make my superbowl picks. I'll sift through all the terms, angles, and data that is necessary to make successful NFL football picks and give you a Super Bowl winner.
I am a passionate sports handicapper, dedicated, and as competitive as they come. I hate to lose more than I like to win, and I win a lot. You can use my abilities and discipline to your advantage when it comes to delivering top-notch, successful picks. I can take out all the guesswork and leave you with the clear choice. Together we can make Super Bowl Sunday a fun and profitable one, and I promise not to snitch on you if you take Monday off.
Having Fun with Super Bowl Prop Bets
Not only is the Super Bowl the most-watched nationally televised event in the US, but it's the biggest night for every sportsbook in Las Vegas and online.
Just in Nevada alone, 2019 saw more than $145 million wagered in Super Bowl bets. That follows a record $158 million in 2018. It's no secret that bettors from around the world come together for this event in hopes of winning some money.
This is largely due to the popularity of the event, but the inclusion of Super Bowl prop bets has taken it to a new extreme. Not only does it make the game more exciting, but it allows those that aren't interested in football (yes, they exist) an opportunity to enjoy the event.
What Are Super Bowl Prop Bets?
Proposition bets, commonly called prop bets, are bets that don't necessarily correlate with the outcome of a game. Although they have been around for centuries, it wasn't until 1986 that it saw its first inclusion in the Super Bowl.
Super Bowl XX, between the Chicago Bears and New England Patriots, became a turning point for sportsbooks in Las Vegas when Caesar's posted the first-ever Super Bowl prop bet: Will William Perry score a touchdown in Super Bowl XX?
So many people bet "Yes" that the odds quickly went from 50/1 to 2/1. Perry would infamously score a rushing touchdown as fullback, despite being a defensive player, and Caesar's would lose nearly $120,000 in payouts.
It was still a win for Caesar's, however, as Super Bowl prop bets were born.
Popular Super Bowl Prop Bets
Now several decades later, Super Bowl prop bets have taken a life of their own. Some of them are similar to that first prop bet in 1986, while others might leave you scratching your head. Either way, they are intended to make the Super Bowl enjoyed in ways unimagined before.
The truth is, Super Bowl prop bets can include anything from stats and achievements by a player or team, to what color Gatorade will be dumped on the winning coach -- yes, you read that right.
Below is a list of some of the more popular Super Bowl prop bets to give you a better idea of how fun these can be:
Player Prop Bets: These bets will correlate to specific stats or achievements made by a player during the Super Bowl. This can include how many rushing yards, whether they will get an interception, or who will score the first touchdown of the game.
Team Prop Bets: Similar to the one above, these prop bets will correlate to specific stats or achievements made by a team during the Super Bowl.
MVP: Another major prop bet for the Super Bowl is who will win the game's MVP Award.
Coin Toss: Bettors can wager on whether the coin toss will land on heads or tails. You can also bet on who will win the coin toss. This is one of the most popular Super Bowl prop bets every year.
National Anthem: Not only can you bet on the amount of time it takes to sing The Star-Spangled Banner, but you can bet on whether a team will have a drive that lasts longer than The Star-Spangled Banner.
Halftime Show: These prop bets can include how many songs will be performed, which songs will be performed, and even which song will be performed first. You can also bet on artists making surprise appearances.
Of course, Las Vegas and online sportsbooks have made one thing clear over the past few decades -- there are absolutely no limitations to Super Bowl prop bets. They have even found their way into the Super Bowl commercials!
I Love Super Bowl Prop Bets
Many people view Super Bowl prop bets as a distraction from the real game at hand, but I like to view them as additional opportunities to earn money the fun way. These prop bets can hold immense value when used properly.
"What's easier is finding bets that don't get a lot of attention. You can spot errors more often in these lines. You can find places where the oddsmakers make consistent mistakes that don't get fixed year after year. Bottom line: there's more value in the prop bets; they are easier to beat."
- Wunderdog
Super Bowl prop bets can help you get the most out of the Super Bowl, both financially and with more enjoyment.