UFC And MMA Picks That Win!
Free UFC Picks
Making money in the UFC is not easy. You have to be a seriously trained athlete and be able to take punches to the face. I think I would rather put my money on the UFC versus getting beat up!
Having a reliable fighter or your favorite makes betting on the events appealing. As such, you will most likely be watching the event to see how it plays out.
The events are indeed interesting to watch, as these athletes are out to beat the mess out of each other for a paycheck. Again, I think I would rather just safely bet from my couch. Luckily, you can too!
By signing up for free MMA picks, you will see why my UFC & MMA picks are proven to win. I promise I do not have a crystal ball. If I did, I think I would use it to win the lottery.
Looking to see who the betting public is on for the big fight?
See scores the latest fighting odds here!
Why I Enjoy UFC and Making Picks
First of all, have you ever watched a UFC fight? The athletes range from ridiculous knockout power, blazing quickness, or even a submission artist depending on the class they fight in. The sport has evolved tremendously since day one and has never looked back.
With top-notch fighters and fan favorites such as Jon Jones or Conor McGregor, who would want to miss out on this?
Plus, you cannot ignore the fast-paced action when two fighters are looking to knock each other out quickly. It literally turns into an all-out brawl and is not for the faint of heart. But the way these athletes train for months or even years preparing for a fight is very commendable.
Since I already have a passion for sports, making UFC picks is another layer of icing on the cake. These events are a joy to watch and even more so when you can bet on them.
Some bettors like to follow through on the noise. I, however, use hardcore statistics and real numbers. There is a reason numbers do not lie, and I, for one, appreciate that I am not being lied to when putting together my MMA & UFC picks.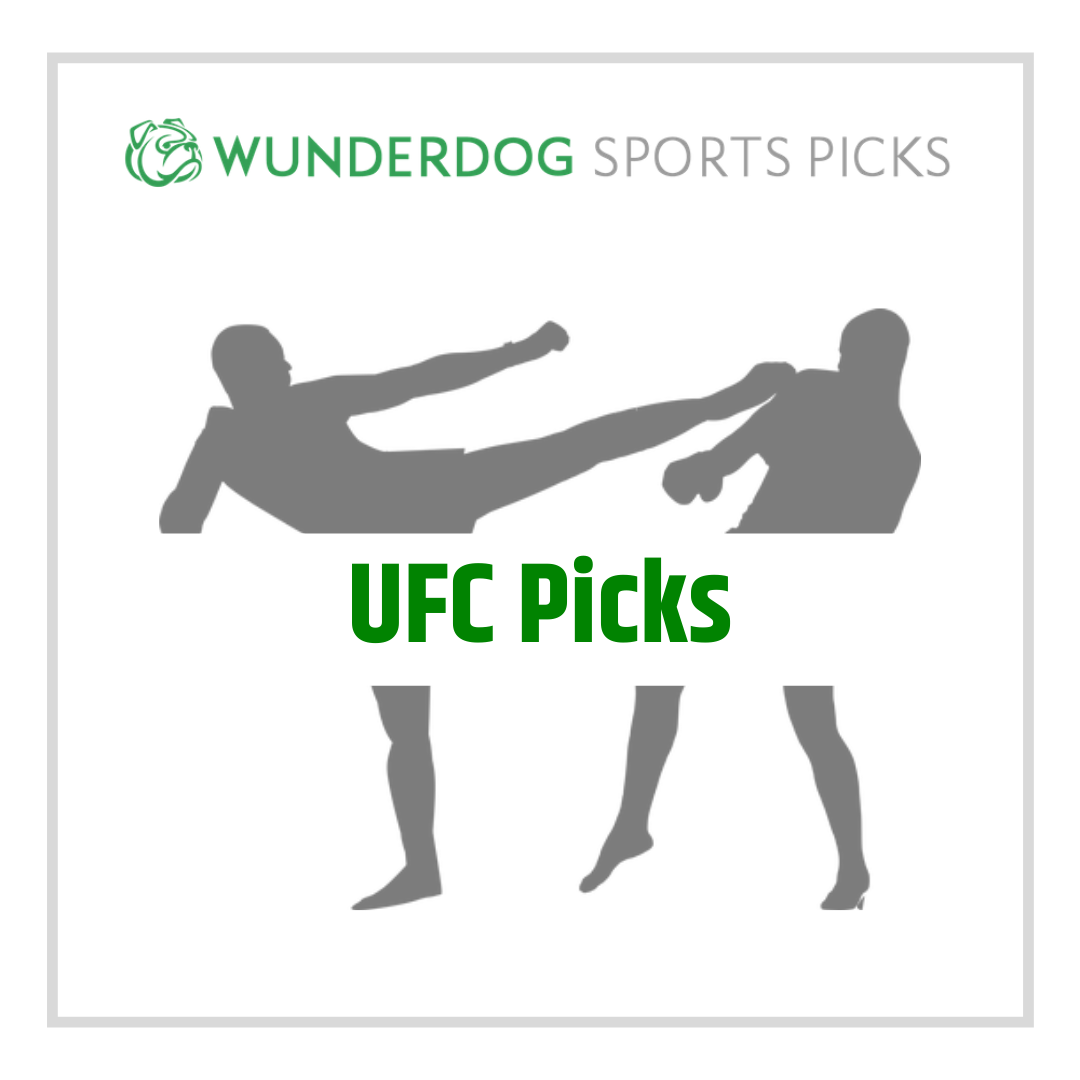 picks that I send to you are things that are all accounted for, such as injuries, motivated fighters, statistics, rankings, knockdown ratios, percentages of significant hits, reach advantages, and even what could be going on in the fighters' heads. You name it, and I have already researched it.
I will say that it is not rocket science to come up with these picks when UFC betting. But, I take pride in what I do, and I have been doing it for over 20 years. I want my success to be your success. I am not satisfied unless my followers can win too.
Data-Driven Results
As part of my process, I provide you with a report on what fighter I would be taking and why. I point out other opportunities such as proposition bets and any over/unders and other variations of bets.
Unless you want to spend countless hours navigating through sometimes hard-to-find information, who has the time for it? Fortunately for you, I enjoy the time and effort it takes to provide you with this service.
It is also important to point out that you could potentially be looking up the wrong information on a fighter. My methods use reliable sources and data to come up with the UFC picks you are looking for.
Not only do I enjoy the work and feel proud of my picks, I am so confident in them that I back any sports package with a guarantee. I win, or you get free picks until I do. With over 20 years of experience, I am confident in my deductions and analysis for any pick I provide.