Why UFC Betting Is Profitable
UFC has had one of the largest explosions in popularity within the sports industry that I have ever seen. Ever since the beginning stages of the sport, it has evolved tremendously to the sport that it is today. The amount of talent today is unprecedented, and these athletes are some of the most dangerous when it comes to putting two people inside an octagon at the same time.
Over the same period, there has been an increase in sports betting. The laws seem to be changing in favor of sports betting among the states every day, and I think it has progressed into a territory for potentially making money on sports. So how is betting on UFC even profitable?
Looking to see who the betting public is on for the big fight?
See scores the latest fighting odds here!
Understanding The Odds
When doing some UFC betting, you must take into account the unpredictability of the sport. All it takes is one wicked hit for an underdog to knock off a champion, and you have yourself a loss if you bet on the champion.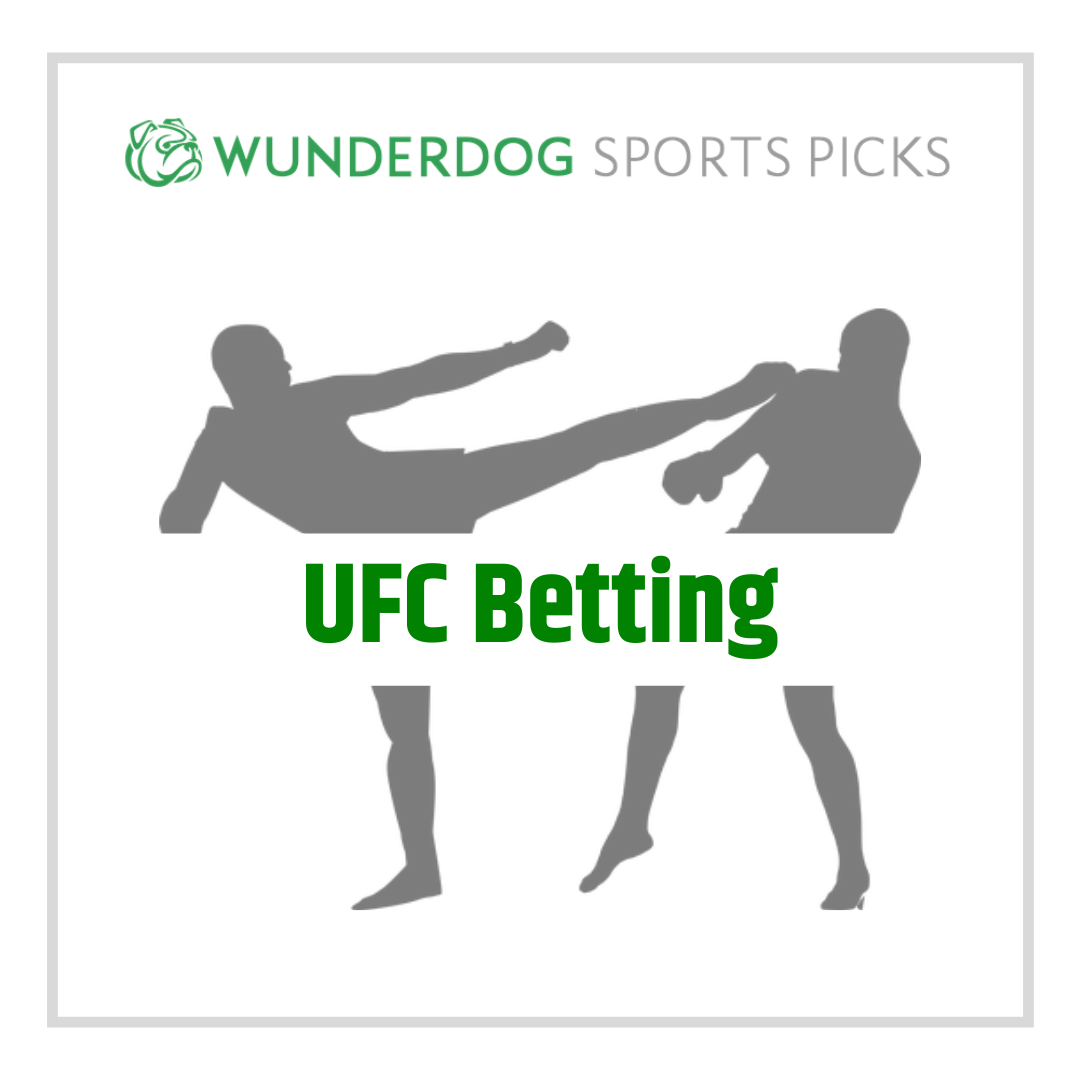 The odds are meant to give you probability and how much it will cost per bet and how much of a return you would receive. However, the odds sometimes are inflated for big-ticket events to draw bettors in. These events are your main events and title fights.
Now, these events usually have the best ratings for the sport. As such, most people are willing to fork over more money for a prized fighter. Events that are publicized well are even more appealing if the fighters are undefeated or have not lost in a long time.
Multiple Betting Opportunities
One aspect that makes UFC fight betting sexy is the number of side bets or proposition bets a bettor can place on events. If you prefer to bet on how the fight is going to end or who lands more punches, then there is a side bet for you.
To be a successful bettor, you have to take your emotions out of the equation. You need to use real logic and statistics to derive your strategy from. For prop bets, you can usually put smaller capital to work versus laying out hundreds of dollars to get a return.
These bets are more appealing, and this leads to more people betting on the events in general. It is important, however, that you understand the fighters going into the fight so that you have a good idea of what is going on.
When To Take The Prop Versus The Moneyline
As mentioned above, you have options when it comes to UFC fight betting. From time to time, these types of bets are some of the easiest to comprehend and to bet on. However, for big-name fighters, you are definitely going to want to take a prop bet versus the moneyline.
For example, Conor McGregor can be considered a knockout artist based on his fighting resume. He may have a moneyline for an event that reads -180 and the prop bet for a knockout at +115. If you believe he will actually have a knockout, you can get a cheaper price point or more bang for your buck.
You can view each fighter beforehand by simply going to the UFC website. They have a good record of fighter stats and how well they compare to their competitors. This way, you get the first piece of information to get an idea of how the fight could turn out before you do some UFC fight betting.
The link for information on McGregor can be found at https://www.ufc.com/athlete/conor-mcgregor.
Shopping Around For A Sportsbook
Another way that the UFC has become profitable on the betting side is the sportsbooks that promote the odds. When placing your bets online, you should have a reputable sportsbook that fits your needs when it comes to making UFC picks. Not all odds are created equal, so it is important to see what the market has to offer for odds on events.
This way, you get the most out of your money. You should shop around to find the best odds and payouts. Some sportsbooks will even have promotions or bonuses that will make your payouts even more appealing.
You should make a list to compare and contrast each sportsbook you find. Online reviews of the websites are great because users like yourself will show insight into how well the sportsbook operates.
Final Thoughts
When making a strategy for UFC betting, it is important to analyze every aspect of the event. From weigh-ins to stats, and even how the fighters appear face to face could ultimately help you make an educated decision.
UFC betting is profitable for a reason. Sportsbooks tend to offer multiple ways for bettors to place their bets. As such, this has paved the way to multiple opportunities for fans to get in on the action and to make money while watching their favorite events.