College Football Parlay Picks
With the sport of college football quickly emerging as one of the top betting markets in the United States, there is a much bigger focus on trying to find winning college football picks. Parlay betting is also becoming extremely popular, especially when betting on college football.
If you are looking for the best college football parlay picks, then you have come to the right spot. I'm going to introduce you to what a college football parlay consists of and also give you some tips on how to make this type of wager.
Get my latest college football computer picks for this weeks NCAAF college football games.
What is a College Football Parlay?
A college football parlay is the exact same as a parlay wager on any other sport. This is a combination bet that usually between 2-10 teams although some sportsbooks allow bigger parlays.
I usually suggest keeping your NCAA football parlay small as the more legs you add the higher the difficulty, but you are free to build this up as big as you want. The potential payout increases with each leg that is added, but you will also be taking on more risk.
In order for your college football parlay to hit, you must win all of the legs of the bet. Just one loss and your parlay is ruined, and your entire stake is gone. If you're not sure what to bet on - make sure to follow me for all my college football parlay picks and college football consensus picks.
Why You Should Make an NCAAF Parlay
The biggest reason for making an NCAAF parlay is for the potential payout that comes with winning this type of bet. There is some serious money that can be won by making an NCAAF parlay, but there is some added risk as well.
Another reason for making an NCAAF parlay is that this sport tends to be easier to bet on at times. Especially with big moneyline wagers, it can be easier to put together a successful and winning parlay.
If you are going to make this type of wager, then there are a few things that you need to remember:
Show Restraint
If you are going to make a parlay bet of anykind, then you must be willing to show some restraint. You don't just want to keep adding on legs of your bet to increase the potential payout.
Always remember that winning a three-leg parlay is more profitable than losing a four-leg parlay by just one game. Stick to the games that you are the most confident in, and that will give you more success in the long run.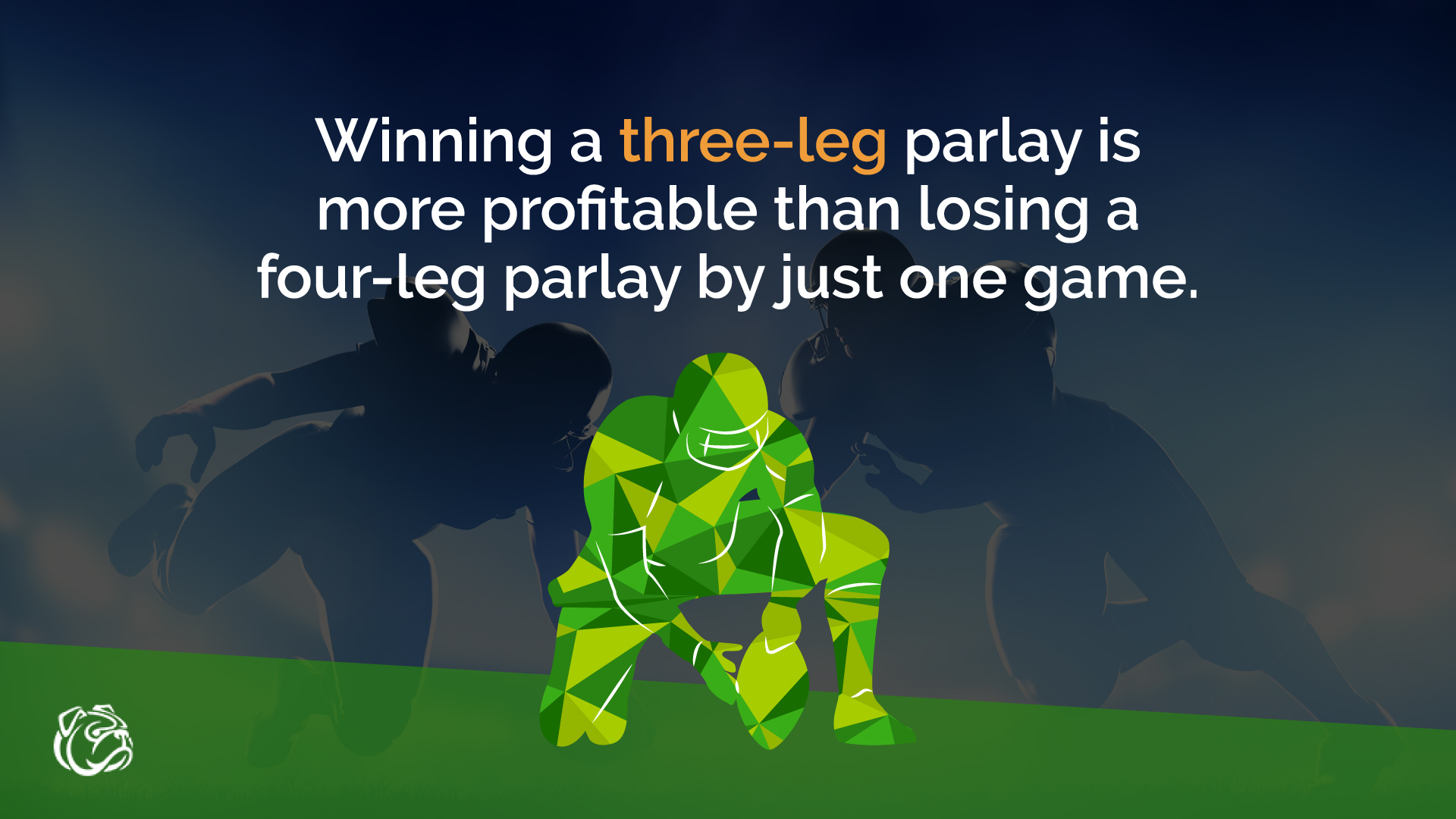 Small Bets
Another strategy to use when betting on NCAAF parlays is to keep the amount of your wager small. If you are someone that bets with units, then you definitely don't want to bet with a full unit when making a parlay.
Hedge Your Bets
After you have made an NCAAF parlay, then you need to be following along with the action in each game. Not only do you need to be following along, but you need to be ready to react at a moment's notice.
If there is a chance to hedge your parlay and at least win some money on the day, then that is what you need to do. If your first three legs hit on a four-leg parlay, then placing a hedge bet is a great strategy to use.
Free College Football Picks and Parlays
This is where I come into the picture as I deliver free college football picks and parlays each day. I don't always deliver a long parlay card, but I give you enough picks so that you can build your own.
I have spent more than two decades in the sports handicapping business, and I have perfected my craft during this time. I don't guarantee that all of my picks will be correct, but I promise that I have spent plenty of time doing the research.
If you are planning on making a college football parlay this fall, then you simply must follow me for all of my college football parlay picks. I promise that you won't be disappointed.