Wunderdog's College Football Philosophy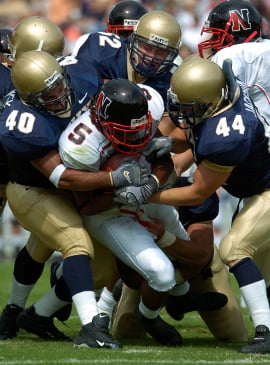 Three Seasons
NCAA football essentially contains three separate seasons. The first, obviously, is the non-conference portion of the schedule. This is where it is essential to discover teams who are underrated from the smaller conferences. It's possible to take big advantage of this knowledge when they face the middle-tiered teams from the Super Conferences. The second part of the season is the conference play. The knowlege gained from the non-conference games often result in straight-up and ATS-wins for the player. Finally, there is the Bowl season.
Throughout the first three weeks ofthe season, I send out various rankings. Among these rankings will be my ten most underrated teams heading into the upcoming college football season.
Statistics
When handicapping college football, I use a number of handicapping methods. Obviously, offensive and defensive statistics such as total yards per game, rushing yards per game, passing yards per game and points scored will be taken into account. Total yards allowed, rushing yards allowed, passing yards allowed and points allowed, etc. will be considered on the other side of the ball. I also consider the team's strength of schedules once we enter conference season, and strength of conferences in non-conference play.
Home Field Advantage
In college football, like college basketball, home field advantages can be enormous. For instance, it is very difficult for road teams on Saturday night in the South. The crowds are especially loud and into the game. Want proof? See LSU at home in 2003 on Saturday night.They destroyed Auburn 31-7, a game when we were only laying 3 ½ points. Conversely, Florida State traveled to Clemson as a 17 point favorite. I was on Clemson that night with a two unit selection, partly because Charlie Whitehurst and Clemson's ground game were coming on, but mostly because of the raucous crowd of 86,000 people who would attend the game and make life miserable for Chris Rix. The only saving grace for road teams in big games in college football is the ability to play defense and run the football. You will become familiar with these statistics each and every week during the fall in my newsletter.
Trends and Systems
Finally, when we get into the thick of the conference seasons, past performance trends tell a very good story about an up-coming match-up. Certain coaching staffs are simply effective against a certain school, like Gary Barnett's Colorado squad against the Texas Tech Red Raiders. Past performances show us a great deal about future results in conference play, and I will carefully sift through the information available to us, making sure it is indeed relevant (i.e. one of the teams was down for a long time but are now a power, or a coaching staff is new and the prior results can essentially be thrown in the trash can). Trends will tell us a great deal after three to four weeks this college football season.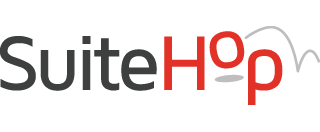 SuiteHop is your resource for the best access to luxury suites throughout North America. Suites provide the perfect backdrop for sports betters and fans to enjoy the game. Comfortable lounge seating with access to HDTV's and a broad range of sports networks in suite allows you to keep an eye on all over your bets throughout the game. There is no better way for a sports fan to experience a game!
SuiteHop is a marketplace connecting interested suite ticket buyers with the best suites in the country. A three time Inc. 5000 award winner, SuiteHop is a fast growing suite marketplace with listing partners at hundreds of venues. SuiteHop has been covered in the New York Time, ColoradoBiz, ESPN, CNBC, Time Magazine and Forbes.