Get My 2023 March Madness Bracket
Technically just a list of college basketball teams, but really, a March Madness Bracket it is so much more. Every year in March, 68 Division I men's basketball teams face off in the NCAA Tournament in what has become one of the greatest sporting events in the world.
There are a number of reasons why this is the case, but filling out an NCAA bracket and joining a pool is a big reason.
While I aim to focus on making great march madness betting picks each year, I also use my resources and expert handicapping strateiges to make expert bracket picks and each year. Grab my 2023 bracket here.
Let's explore the how to fill out your bracket, and look at some tips and strategies that can take you a bit futher.
Is it possible to get a perfect NCAA bracket?
In short, no. Filling out a perfect bracket is nearly impossible. Gregg Nigl had an increible run with 49 of 49 in 2019, but no one has ever picked all 63 games. In fact the odds of getting a perfect bracket are 1 in 9,223,372,036,854,775,808 (that's 9.2 quintillion). But, according to Duke Math Professor, Jonathan Mattingly, if you account for a few guaranteed wins (i.e. 1 seed over 16 seed), the odds of picking all 32 games correctly is actually one in 2.4 trillion.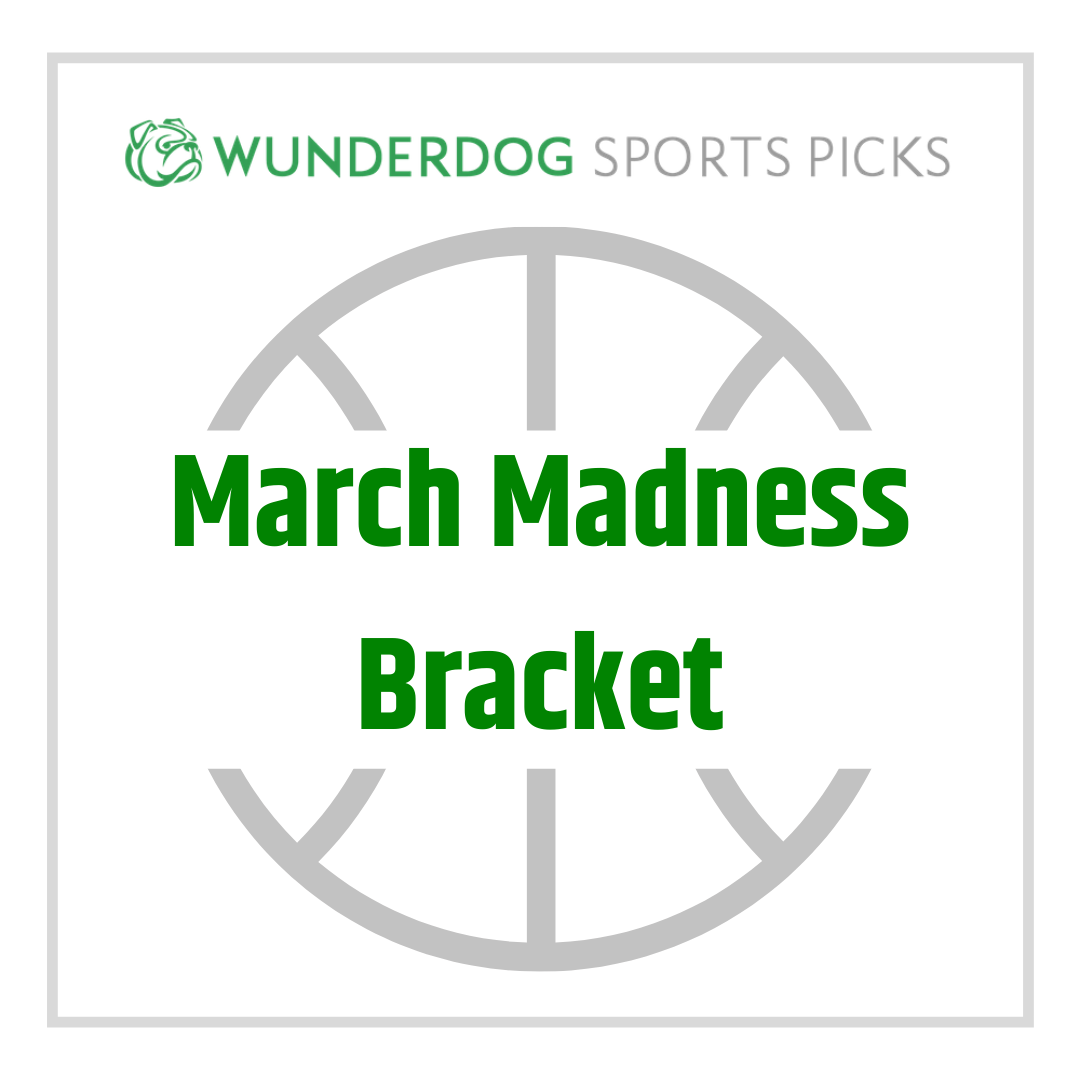 Expert Bracket Picks
My tips and strategies for your March Madness Bracket
However, there are some strategies that can help with making your picks. These will give you a place to start, but if you don't want to spend hours pouring over your decisions, or keep it simple and grab my expert march madness bracket.
Quality Over Quantity:
This is one of the biggest decisions that you will need to make when it comes to filling out an NCAA Tournament bracket. You will have the option of filling out just one bracket and submitting it a number of times, or filling out a different bracket, with different outcomes, to submit for every different bracket pool.
The best strategy to use is to go with the "quality over quantity" option when it comes to filling out a bracket. It is hard enough trying to fill out a bracket one time, and trying to change up your picks each time can make things more confusing.
Expert Bracket Picks:
The NCAA Tournament is one of the biggest sporting events of the entire year, and experts love to weigh in and give their prediction. One of the best things that you can do is read up on expert bracket picks, and follow their suggestions when filling out your NCAA bracket. This doesn't mean that the experts are going to nail the pick either, but it is a great place to start. I utlize extensive data analysis and predictive modeling to put out a solid bracket every year.
Do Research; Put in the Time:
If you're a fan and you follow the teams, you probably have some ideas of you want to win or think will win, but it's neve a bad idea to do some actual research of your own. Look for are betting trends, common opponents, and injury concerns. Consider coaching strategies and weather. Location is another important factor because some teams will be fortunate enough to play close to home and this gives them a solid advantage.
Look For Upsets in the NCAA tournament:
Upsets are going to happen throughout the NCAA Tournament, and you should be looking for them as you fill out your NCAA Tournament bracket. You should have already done your research, and you know which seeds are more prone to be upset, and that should play a role as you fill out your bracket.
NCAA Cinderella Runs End:
We all know I love an underdog, and Cinderella teams and Cinderella runs are what make the NCAA Tournament special, just don't let your emotions get in the way of the data. One thing to keep in mind is that Cinderella runs eventually end, and you should be careful about how far you take an underdog team without any statistical basis. Looking for upsets and picking them is a solid strategy, but so is picking a Cinderella team to lose before reaching the second weekend.
Pick With Your Mind, Not Your Heart:
If your favorite college basketball team has qualified for the NCAA Tournament, then that could throw a huge wrinkle in your bracket picks. It is always exciting to have your team in the tournament, but it can also add some stress and pressure when it comes to filling out your bracket. Just remember to always pick with your mind and not your heart, even if it means not advancing your favorite team on your bracket.
Enjoy the Madness:
Regardless of how well or poorly you are doing in your bracket pool, the NCAA Tournament is still one of the greatest sporting events of the calendar year. There are always historic upsets and some terrific drama associated with the tournament, and it is a tournament that is meant to be enjoyed.
Hopefully, you haven't thrown away your bracket after the first weekend, but you should still enjoy the games regardless of how well your picks are doing.